NEMO's Working Group LEM – The Learning Museum in Sarajevo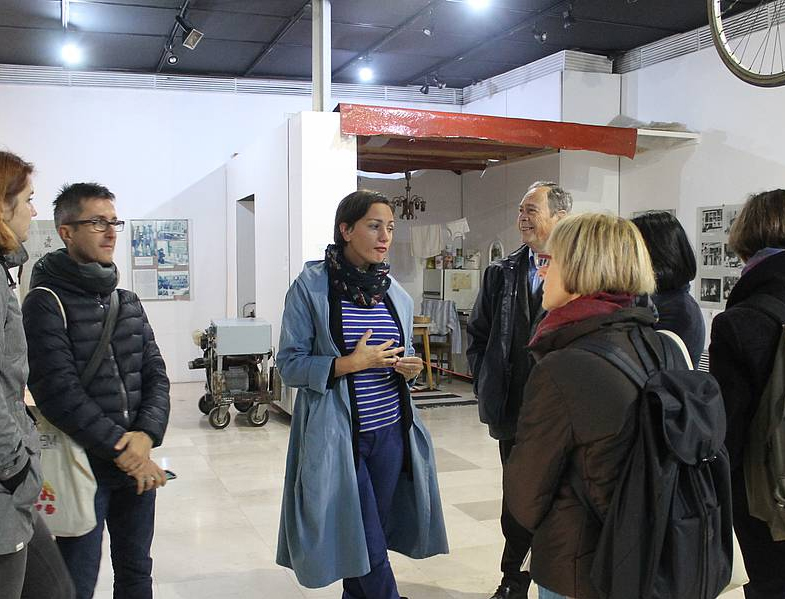 From 5 to 7 October 2016, with  the members of the LEM Working Group  of NEMO I was invited to a study visit by the Balkan Museum Network in Sarajevo, Bosnia & Herzegovina.
From Wednesday to Friday, Aida Vežić, Regional Museum Coordinator of the Foundation
Cultural Heritage without Borders (CHwB) Bosnia and Herzegovina
and the Secretary General of the
Balkan Museum Network
(BMN), organised a fascinating and intensive programme for the participants who not only learned about the Bosnian museum and cultural landscape, but a lot about post-war problems still affecting everyday life of all people and the work of museum professionals. Besides a visit to and talk with the directors of the National Museum of Bosnia and Herzegovina and Historical Museum of Bosnia and Herzegovina, many other places were visited during a city walk: the Jewish Museum of Bosnia and Herzegovina (part of the Museum of Sarajevo), Museum of the Old Orthodox Church in Sarajevo, the Svrzo's House (part of the Museum of Sarajevo), as example of the lifestyle of an urban Muslim family in the late 18th and 19th century and the Gazi Husrev-beg Mosque.
#LEM Group at Study Visit #Sarajevo @BalkanMuseumNet #learning #inspiration #discovery #creativity #socialcohesion together are welcome pic.twitter.com/HJ1ADd9l2X

— Paolo Mazzanti (@enrosadira) 6 ottobre 2016